On the 6th December 2019 the Society of Petroluem Engineers, Kenyatta University Student Chapter (SPE KU) hosted the 3rd Annual Dinner and Gala at the Azure Restaurant in Nairobi.  The event was open to professionals, stakeholders and others who have an interest in the developing energy, oil and gas sector with Kenya.  It provided an opportunity to hear from guest speakers, and for potential mentors and mentees to mingle!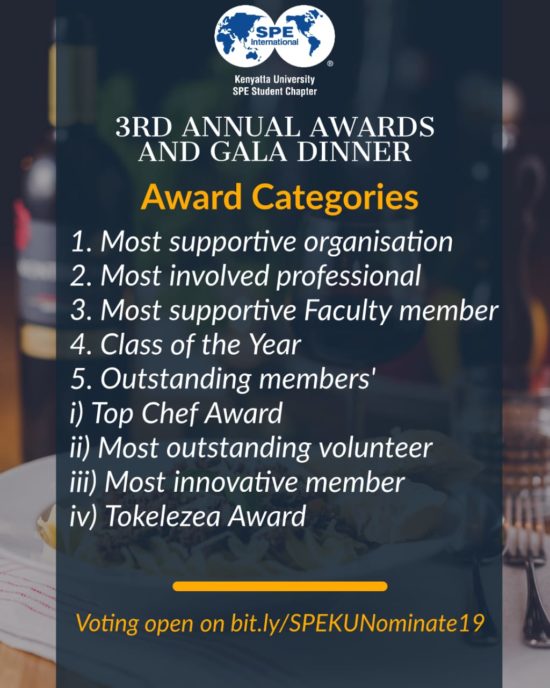 During the award ceremony, Bentworth's Project Lead Lynette Nyagah, was awarded "Most Involved Professional" in recognition of the technical presentations and talks that she has given and participated in over the course of 2019.
For further information about SPE KU you can visit their website or follow them on Twitter for latest news and updates.